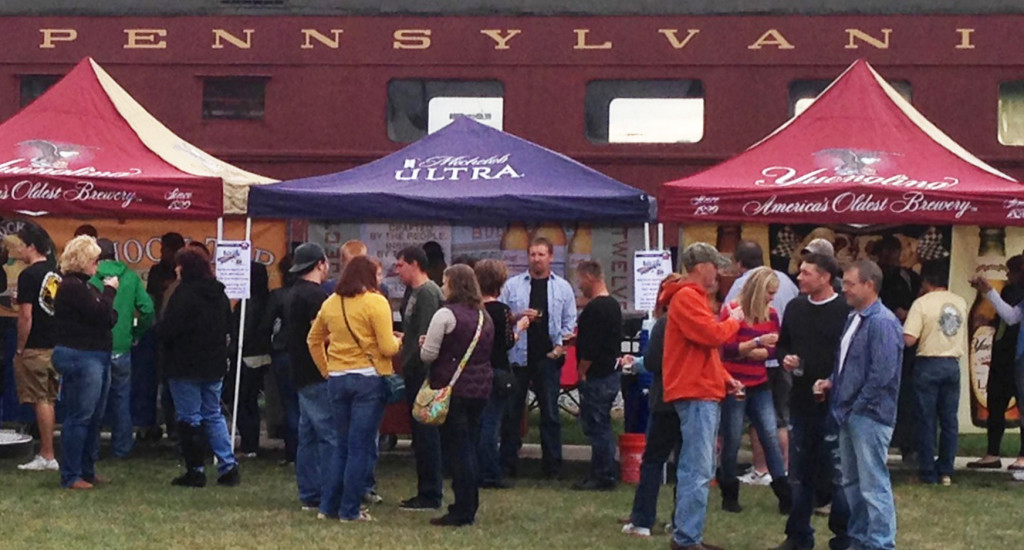 What is a Brewfest?
Craft brew festivals are very popular around the country. Craft beer has become an increasingly larger segment of the American brewing industry and these festivals provide craft brewers with an opportunity to share their product with a large audience in an exciting and fun atmosphere.
Can we bring kids/pets?
This event involves alcohol so please, only age 21 and older may attend. There will be NO exceptions to this rule due to liability. It is better for the safety of both your pets and other attendees if you leave your pet at home.
How many beers?
We are expecting 30 or more brewers and distributors to be sampling their products.
How much are tickets?
$25 in advance. If tickets are available at the door they will be $5 more. Regrettably, we cannot offer a discounted ticket to designated drivers as this has been determined to be illegal by the Pennsylvania Liquor Control Board.
Will there be food available?
Yes, free pretzel necklaces and a food truck with items for purchase. See the menu.
What if it rains?
Regardless of the weather we are we are still able to have a fantastic event. This is a rain or shine event.
What are the sample sizes?
Due to the number of beers and the fact that we want everyone to enjoy the quality of what is being offered we will be limiting sample sizes to four ounces. We provide with the sample glass and it's yours to keep as a souvenir of your great day!
Volunteers
If you are interested in volunteering at the brewfest feel free to contact us! We can use all the help we can get so this event can run smoothly!